Early Life & Education
Jason was born in South Bend to his parents Michael and Rhonda Critchlow. Michael is a former steelworker and retired South Bend Police officer, and Rhonda works in healthcare research. His parents instilled in him the value of hard work and the importance of always giving back to your community.
A 2000 Washington High School graduate, Jason was the first in his family to attend college, he graduated from Indiana University with a Bachelor's Degree in General Math & Science and a minor in Sociology while working full time.
Jason and his wife, Olivia received their Master's of Public Administration at Indiana University South Bend. Their oldest child, Max, was born during their last semester.
Career
While earning his degrees, Jason worked in various full-time roles at the South Bend Medical Foundation and Memorial Hospital of South Bend (now Beacon Health System). Jason is currently an Associate Director of Project Management for the Sarah Cannon Research Institute where he is responsible for program management and the leadership of multi-disciplinary global project teams.
Jason has dedicated many hours throughout his life volunteering for local organizations, government agencies, and local civic groups. He currently serves as a board member for the St. Joseph County Redevelopment Commission and the Friends of the Juvenile Justice Center.
Jason's civic involvement led to his reputation as a hard worker who believes in empowering others, consensus-building, fair practices, and advocacy for policies that help working families in our community. He has worked with elected officials and community leaders to help drive progress towards a dynamic future for the community in which we all live and love.
Jason has also volunteered with Make a Difference Michiana, the American Cancer Society, and the Westside Memorial Day Parade Committee where he created a scholarship program for high school student descendants of military veterans. Jason also volunteers as a coach for his children's soccer teams.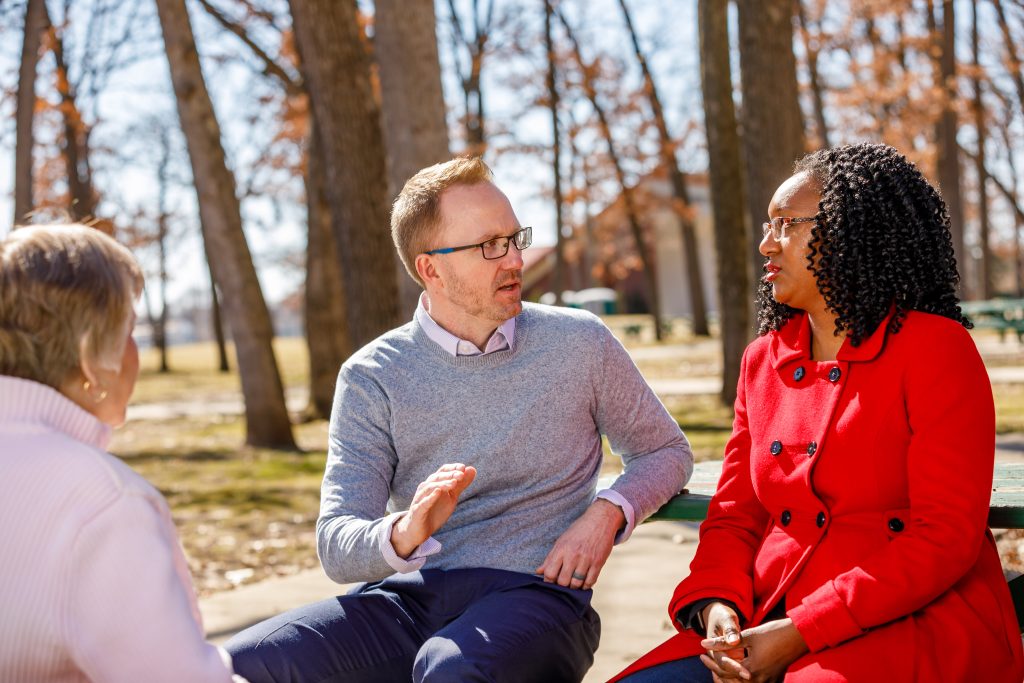 Personal Life
Jason and Olivia married in 2008 at St. Hedwig Catholic Church in South Bend. They are currently parishioners of St. Joseph Church in South Bend.
Olivia was raised by her father, a United States Postal Worker, and was salutatorian of her senior class. She was awarded the Lilly Endowment Scholarship and attended Saint Mary's College. After graduation, she completed a full term of service with AmeriCorps and later became the Assistant Director for the Office of Civic and Social Engagement at Saint Mary's College. She is currently the Director of Leadership Programming for the JWAS Foundation, a nonprofit that focuses on providing financial assistance and support to deserving individuals from preschool-age through college. 
Jason and Olivia have two children, Max and Evelyn, both students in the South Bend School Corporation. In their spare time, the family likes to be outdoors, travel, and go on adventures. Jason and Olivia both enjoy endurance sports – Olivia is a former barre instructor and an experienced marathon runner and Jason is a triathlete.